Description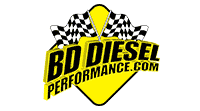 Authorized Dealer
---
The BD-Power 1036606 High Idle Switch for your 06-07 GM 6.6L Duramax LBZ is an adjustable switch that will activate the high-idle mode on your truck. Perfect for use in cold weather or in applications where a PTO is needed, this switch taps into factory wiring and provides multiple idle speeds.

Features:

Faster Engine Warm-Up


Great For PTO Applications

Idle From 1200 RPM To 1800 RPM
Note: Only for use on automatic transmissions with cruise control.

Specifications
MFG. Number

1036606

Manufacturer Name

BD-Power

Shipping Weight

1.00 lb.

Shipping Length

9 in.

Shipping Width

7 in.
Shipping Height

2 in.

UPC

019025013575