Description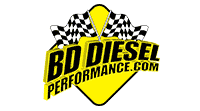 Authorized Dealer
---
Get more performance out of your Ford 7.3L Power Stroke by plugging in an Electronic Boost Builder. When the turbo produces a huge volume of boost pressure, the ECM typically sets a trouble code reducing the fueling and the power. The Electronic Boost Builder prevents the ECM from seeing the excess boost allowing for turbo to produce the air flow that is being demanded. A prefect match for engines with electronic, injector or turbo enhancements.

Features:
Prevent Overboost Trouble Codes
Great For Aftermarket Turbos & Fueling Upgrades
Not available for sale in the state of California
Click here to read Emissions Notice
.
Specifications
MFG. Number

1057020

Manufacturer Name

BD-Power

Shipping Weight

1.00 lb.

Shipping Length

9 in.

Shipping Width

7 in.
Shipping Height

2 in.

UPC

019025009844